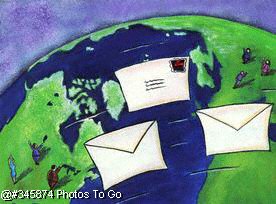 Welcome to
J.S. Wittig & Company's
website.
We are a full service direct mail Company located at 1142 South Lipan Street, close to downtown Denver, Colorado.
We offer complete mailing services including inkjet addressing, inserting, folding, stamp affixing, metering, match mailing, laser printing, bindery and handwork. We also sell all kinds of mailing lists.
The owner and founder, Jeff Wittig has 23 years of mailing experience in the Denver area. J.S. Wittig & Company started in April of 1996.
We have been in our present location for 5 years. As members of the Denver Postal Customer Council we are up on the latest USPS issues, and we freely share this important information with our clients.
Call us at (303) 307-9834 for a free quote or just to chat about your mailing needs.